Official Website of Peter Costello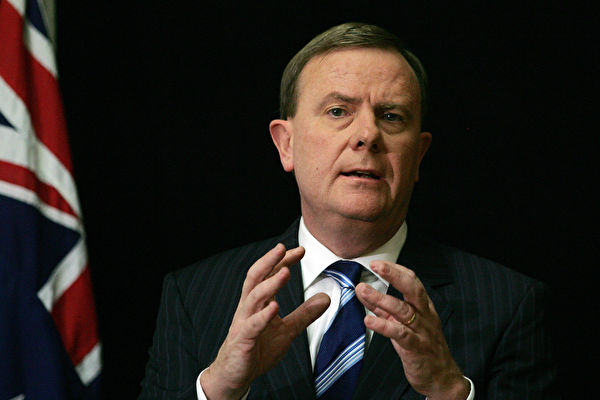 Peter Costello was elected a Member of the Australian House of Representatives for the seat of Higgins in metropolitan Melbourne for seven consecutive terms between 1990 and 2009.
He was elected Deputy Leader of the Liberal Party of Australia in May 1994 and served in that post to November 2007 when he voluntarily stood down.
Peter Costello was Treasurer of the Commonwealth of Australia from 11 March 1996 to 3 December 2007, the longest serving Treasurer in Australia's history.
Mr. Costello brought down twelve consecutive Federal Budgets, including ten surpluses. During that period, he eliminated Commonwealth Government debt in net terms.
As a result, Australia's credit rating was upgraded twice to AAA.
Peter Costello introduced the largest tax reform in Australian history called: A New Tax System, which introduced GST, abolished seven taxes and reduced income, capital gains and company taxes.
Also as Treasurer he:
Re-designed financial supervision and established new prudential and consumer regulators;
Reformed and modernised Corporations law;
Established the Takeovers Panel to hear disputes over mergers and acquisitions;
Introduced inflation-targeting for monetary policy by agreement with the Reserve Bank Governor.
Mr Costello served on the Committee of the IMF, as a Governor of the World Bank and Asian Development Bank and as Chair of the G-20 Central Bankers and Finance Ministers group.
After leaving Parliament Mr Costello served as Member and then Chairman of the Independent Advisory Board to the World Bank in Washington 2009-2014. He was Co-Chair of the Australia- China High Level dialogue. He has served on a number of domestic and International Advisory Boards and worked as an Advisor in the field of Mergers and Acquisitions, Competition and Foreign Investment law.
Mr Costello is currently Chairman of the Australian Future Fund (which he established in 2006) now holding over A$200 billion in assets and invested in diverse asset classes.
Mr Costello is Chairman of the Nine Entertainment Corporation, a public company that is the largest Australian owned media company with businesses in Television, Radio, Print and Subscriber news, Streaming and online Real Estate.
In January 2011 he was made a Companion (AC) in the Order of Australia.
His best-selling memoir was published in 2008 by Melbourne University Press.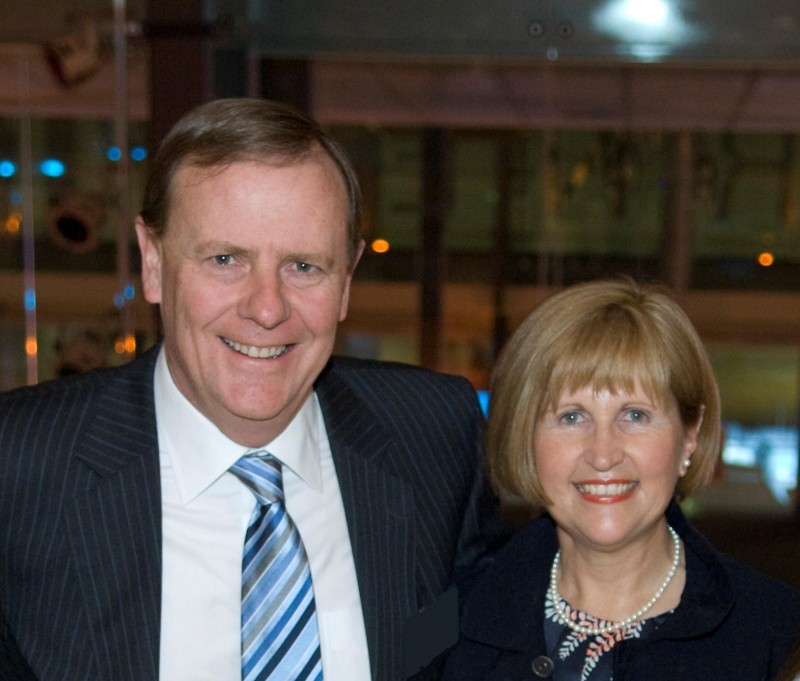 Peter is married to Tanya and they have three children.
Peter holds degrees from Monash University BA, LLB (Hons), LLD (Honoris Causa).
Prior to entering Parliament, he was a Barrister and Counsel in some of Australia's best-known industrial disputes.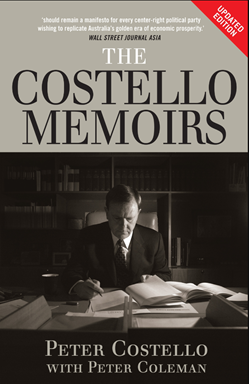 The Costello Memoirs
Peter's best-selling memoir 'The Costello Memoirs' was published in 2008 by Melbourne University Press.